Hey Beauties!
Over the passed few weeks I've really gotten into wearing colour on my lips. I own a few lipsticks, lip glosses etc but I never wore them because I found they never stayed in place. I think this is because I have a habit of licking my lips. But recently I've started wearing them more often and have been intrigued by a number of products so no surprises that my wishlist will contain quite a few lip products.
1.Revlon Lip Butters.
The one thing that I aim for (as I'm sure most people do) when buying lip products is how moistursing the they are. I know I'm late jumping on the bandwagon but I really want to try the lip butters. I haven't had a proper look at shades but I know I definitely want some!
2. Revlon Just Bitten Kissable Lip Stain
Another one from Revlon, I know, but I really want to try them.
3. Rimmel Kate Moss Lipstick
I already own one of these from the red range but I want to buy some fro the black range and perhaps some pinker colours!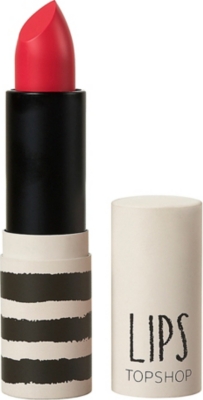 4. Top Shop Lipstick
I've heard
Zoella
rave about these time and time again and I'm eager to try them. I don't know when I'll actually get a chance to visit Topshop though and I don't want to order online.
5. Maybelline Color Whisper.
I actually already own one of these but the shade I bought is practically invisible (One Size Fits Pearl). I like the formula though so I want to try other colours.
So, in conclusion I LOVE LIP PRODUCTS! Any recommendations? colours or products?
xxx